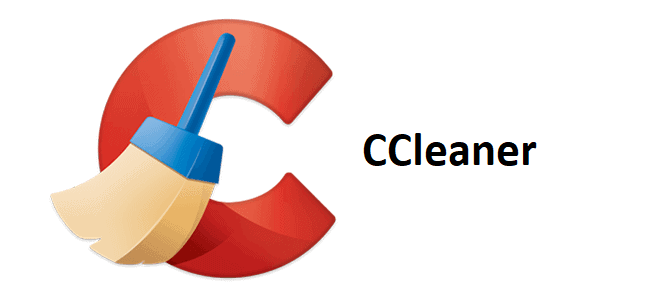 Last updated on February 1st, 2020 at 01:50 pm
CCleaner Professional from Piriform is one of the highly regarded PC cleaners out there. Windows computers usually store a lot of information which may become a burden to the computer after a while. Many people don't really take care of cleaning their computers, which is why they often see a slowed down performance and the wonder why.
Why You should Use CCleaner?
A computer must be properly maintained in order to get the best performance out of it. A PC cleaner is a must-have tool for the appropriate maintenance of a computer. CCleaner Professional appears to be the best of the lot, when it comes to the PC cleaning spectrum.
Download CCleaner Professional Here
Main Features of CCleaner Professional: App Review
CCleaner Professional is developed with utmost care under the supervision of the infamous software and Anti-Virus developer, Avast who owns the development of CCleaner. Here's a brief review about the features and the performance of CCleaner on a whole.
Registry Cleaning: A windows computer always stores a lot of files under the registry directory of the operating system. These files are related to numerous computer operations such as Uninstallers, DLLs, ProgIDs, ClassIDs, help files, and many more similar things. These files are usually junk after the completion of respective operations. CCleaner can easily clean off your computer by removing all these registry files and makes your computer fast.
Browser Cleaning: Whenever you browse internet through your browser, a lot of files are downloaded and stored in your browser's system storage. Some of the files are history, cookies, form history, download history, and many more. When these files become too many, your computer's performance hinders and if you don't clean up these files, it only goes south for you. CCleaner is a very effective tool for browser cleaning.
Windows Cleaning: For every computer session you operate, the operating system, Windows saves a lot of temporary files which may stay permanent if not cleaned off. CCleaner can eliminate all these temporary windows files such as recent documents, log files, DNS cache, clipboard, and many others. By doing so, CCleaner enhances the performance of your windows computer by leaps and bounds.
Third-party software cleaning: Every one of us installs several third-party software programs on our computers. Apart from the Windows operating systems, these third-party softwares also store several junk files on your computer, which you should definitely prefer to clean. This is where the CCleaner comes into game, as it is a very effective and efficient third-party software cleaner.
Pros
CCleaner Professional not only benefits you with the removal of junk and unnecessary files from your windows computer, but it also offers you several perks, which are listed below:
CCleaner is a very lightweight PC cleaner software. The setup file size of this software is just around 10 MB. It doesn't really consumer a significant amount of your computer's power.
It also comes in version which doesn't require any installation, as you can simply run this version and use it instantly.
It gives you the option that allows you to include some exceptions in the cleaning process, which helps you store some cookies and other files that feel necessary or important.
Regular and consistent updates rolled out by the developer, keeping the software up-to-date.
Supports almost all Windows operating system versions ranging from Windows XP to Windows 10.
Other than Windows, CCleaner is also compatible with MAC operating systems of MAC OS 10.6 to 10.11 El Captain.
CCleaner also supports Android smartphones as well.
See Also: Top 5 Anti-Malware Software for Windows

Cons
Like with any other software, CCleaner also comes with some cons, which are really not that bad.
The official download page of the CCleaner is a bit confusing and it can be made better.
While installing the software, if you don't really pay attention, the installer embeds additional softwares along with the CCleaner. You can have the option to deny this additional installation though.
Final Verdict
CCleaner Professional is a tiny, lightweight, and more importantly very effective PC cleaner tool. The best thing here is that it's completely free. If you're someone who's really not satisfied with the way your computer is performing, try CCleaner and remove all the unnecessary junk files from your computer so that the performance can be elevated.
CCleaner Professional offers a lot of customization features for the cleaning, with which you can decide what type of files are to be removed and what exactly to be stored. It also scans your computer constantly and rolls out reminders whenever the junk gets heavy. Try this software and let it help you make your computer faster and efficient. So, this was a detailed review of CCleaner Professional. Do try this powerful software and share your experience in the comments below.