PaMu Slide – A New Wireless Earbuds to Beat Apple AirPods
PaMu has been recently turning out to be one of the popular wireless stereo earphones brand. Padmate has introduced PaMu and PaMu Scroll recently, and now they are back with their new earphones – PaMu Slide which has been crowdfunded on Indiegogo with $4 Million+ raised and 80,000+ recommendations from backers.
In appearance, one might find it similar to Apple AirPods, but real question is – whether they perform like Apple AirPods or not?
Tech Specs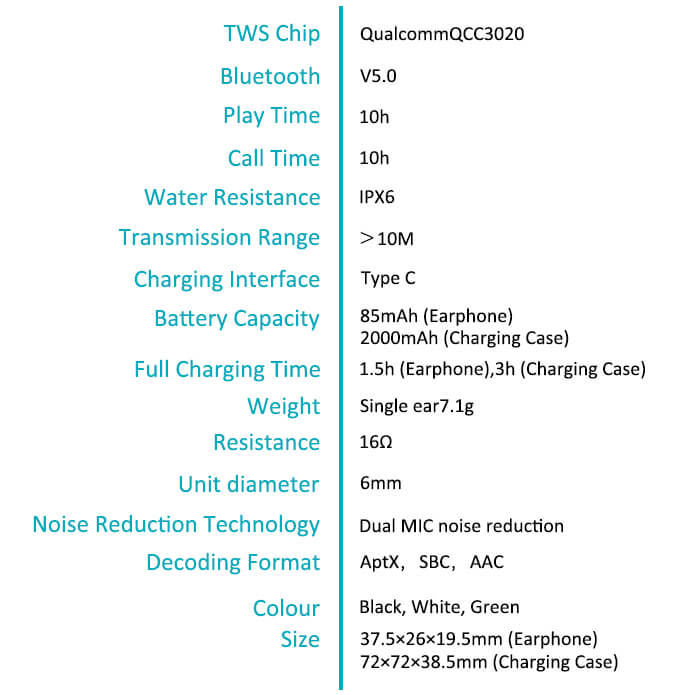 PaMu Slide Review
Unwrapping the Box
 When you open the PaMu Slide box, then you will be pleased to find well designed and smartly presented earphones. The earphones are perfectly tucked at the top of the box with the narrated instructions in the front. Apart from the PaMu Slide earphones, you will get – one charging case, USB charging cable, different ear cap, and one user manual.
Charging Case
Okay, so firstly if we talk about the charging case, then several people don't appreciate the bulky size, but you should wait before making your opinion. That's because charging case is this big for a reason. First, the case has magnets that keep earbuds in place while charging and don't let them fall. Secondly, to justify its name, the box has an exceptionally smooth slider which can open box with one flick of your thumb.
Thirdly, the backside of the case can be used to charge your phone that supports wireless charging. So, to perform all these awesome things, the size of the case is designed little big.
Earbuds Design
 These earbuds are designed for human ears. They stick to your ears perfectly and the small dangle helps in keeping earbuds at their place. Moreover, earbuds come with the multiple sizes of ear caps so you can easily use the cap according to your ear size.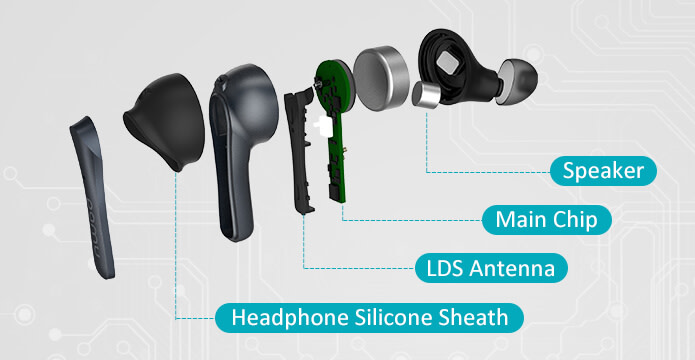 Touch Technology
 These earbuds come with the super-sensitive touch technology that enables you to play, pause or receive calls with just one touch. You can read the manual to memorize the touch gestures which is available in different languages. To perform basic functions like increasing the volume, you have to hold your finger on the right earbud and to decrease the volume hold left earbud.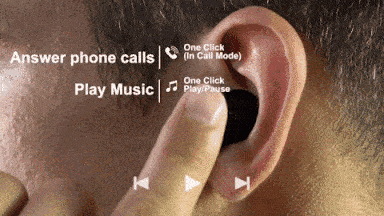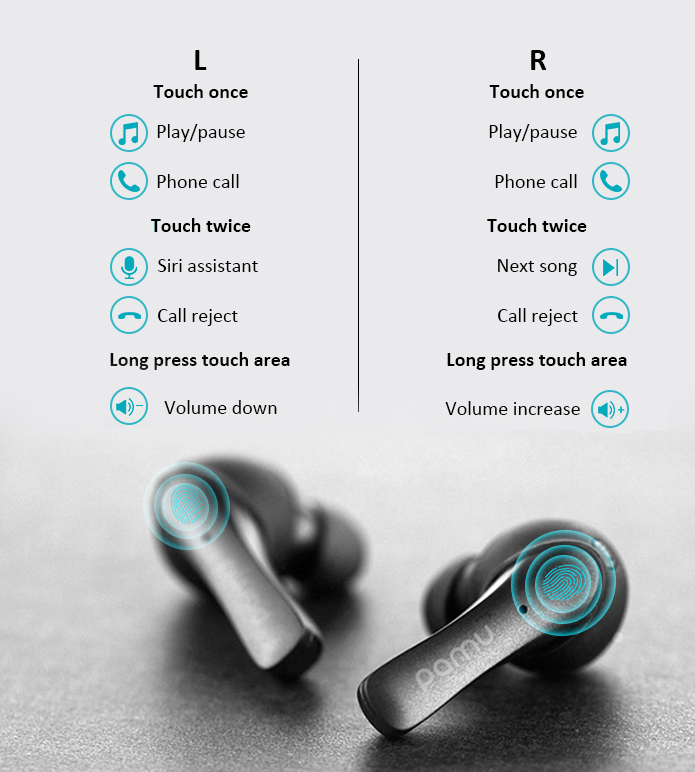 Waterproof Technology
 If you love to enjoy some quality music while working out, then waterproof technology of PaMu Slide earbuds will make you super happy. As they are designed with waterproof technology so you don't have to worry about wearing it in the gym or running in the rain.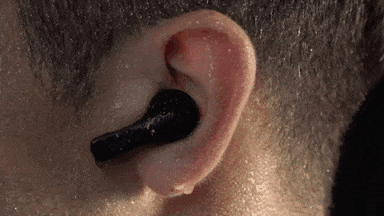 Battery Life
On the department of battery, PaMu Slide earbuds are never going to run out. With just a single charge, you can play them for nonstop 10 hours straight. And, the charging on the go is also magnificent with 60 hours of playtime that means you might have to charge earbuds once or twice a month. Moreover, with the portable charging case, you can charge your earbuds up to 5 times.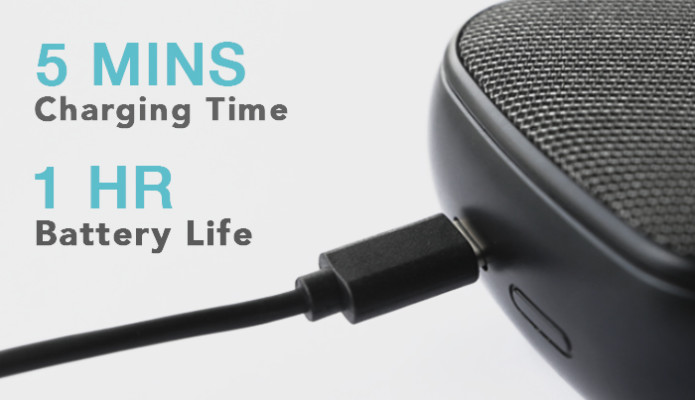 Pairing
Pairing earbuds with your phone or other gadgets is extremely simple. You just have to enable your mobile's or tablet's Bluetooth and bring earbuds near the device and let the device look for PaMu Slide connection. With on tap over the connection, you are ready to play nonstop music through wireless earbuds.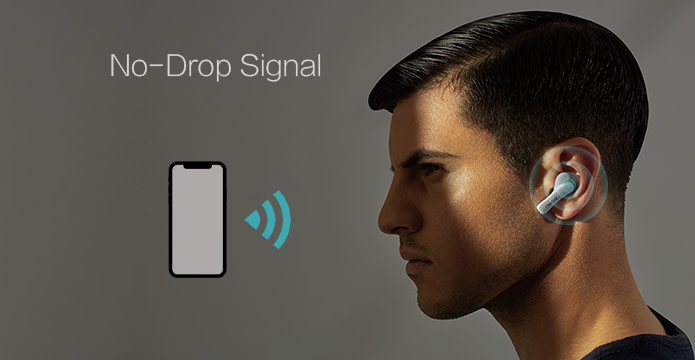 It can be automatically disconnected and connected with the paired devices, so you don't have to do anything manually. Moreover, they are universal connectors that mean you can pair them with your any device which has Bluetooth.
Audio Performance
Well, being an earbud, audio performance is one of the important aspects. So, PaMu Slide takes the audio quality pretty seriously and offers an outstanding audio experience. With support for aptX and the Qualcomm's QCC3020 processing chip inside, the Pamu Slide delivers high-definition audio and consistent wireless connectivity while attending calls.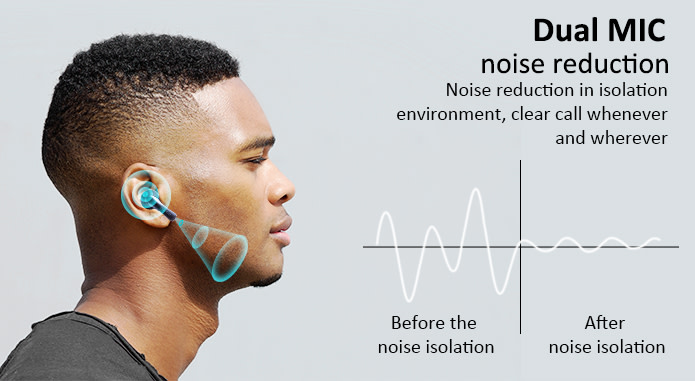 The bass produced by earbuds is well balanced and neat. You can further easily adjust audio delivery according to your taste by using third party music players. You can even enjoy the solid audio quality by playing music on online music apps. Overall, the audio performance of PaMu Slide is more than decent.
A Quick Graph to Compare PaMu Slide with Leading Earbuds Brands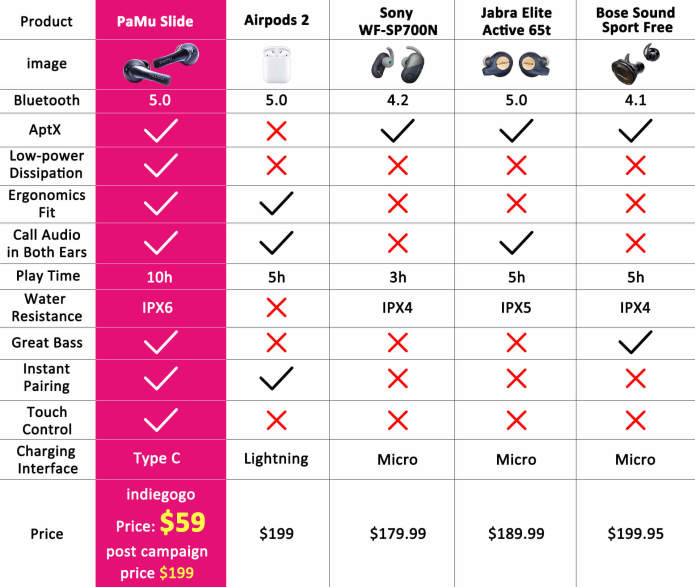 Pros 
Beautiful Design
Solid Battery Life
High-quality audio performance
Easy fit with a variety of caps
Waterproof
Wireless charging
Cons 
Bass quality could have been better
The charging case isn't easy to carry
A USB charging cable is too small and comes without power plug
Verdict of PaMu Slide
 If we measure PaMu Slide and the popular Apple AirPods under the same radar, then you can buy PaMu Slide anytime without any regrets. Why? Because it is very comfortable and first earbuds which are designed for different sizes of human ears. And, they are highly affordable for just $59 and moreover, available in three different colors – white, black and green.
So, go wireless and get PaMu Slide today!
Recent Post
Explore a comprehensive guide comparing top bulk email software to streamline communication. Discover key features, pros, and cons to help choose the ideal solution for your business's email marketing needs.
PC randomly turns off? Resolve random PC shutdowns sans overheating. Learn quick fixes—update drivers, check hardware, scan for malware, and more in this comprehensive troubleshooting guide.
Fix the frustrating Exit Code 1 crash when trying to open Minecraft. This article provides 8 step-by-step solutions to resolve the error. Learn exactly what causes the Exit Code 1 Minecraft crash and how to get Minecraft running smoothly again.
This in-depth review explores Xnxubd 2021 Frame Rate X 2 – the AI-powered video playback enhancement software that delivers 2X smoother streaming and gaming.
GeForce Experience error code 0x0003 is a common issue that prevents the Share overlay from working properly. This article provides 9 fixes to resolve error code 0x0003.
Explore a comprehensive comparison between CCleaner VS Advanced SystemCare, two leading system optimization tools. Discover their features, functionalities, and performance to make an informed choice.
Discover the top 10 CCleaner alternatives for Mac in 2023. Explore a range of efficient, user-friendly programs like CCleaner for Mac tailored for a seamless macOS experience.
Discover the top 15 free live wallpaper apps for Windows 10 & 11 PC! Elevate your desktop experience with these dynamic and stunning wallpapers. Find the perfect app to personalize your desktop.
How to fix Unknown USB Device error which is also famous as Device Descriptor Request Failed error on Windows 11 and Windows 10 PC.
When you secure college admission to pursue a degree or diploma of your choice, what often comes to your mind? Except for those who got a chance to study in a specific university due to talent, especially sports, a significant proportion of students will want to land a well-paying job, whereas a few might opt […]