11 Best VPN Software for 2023
What we have covered?
Best VPN Software for 2023
Best VPN for Windows (Including Best Free VPN for Windows)
Best VPN for Mac (Including Best Free VPN for Mac)
Also Discussed VPN Options for Android, iOS, Linux, Routers, Browsers, and more
It is true that VPN services come by the dozen. In fact, a single Google search produces pages and pages of different VPN services claiming reliability, trust, security, and privacy.
But no Internet user is dumb enough to trust just about any virtual private network (VPN) service they come across. After all, some VPNs are notorious in the industry for various reasons. For instance, you may find a virtual private network (VPN) which is operating from a Five Eyes country and still claiming data privacy.
Likewise, some services have poor ratings on every review platform, and still, they talk about top speeds and performance.
We understand that VPNs are the need of the day and these are our last resort when it comes to evading government surveillance, data retention, ISP monitoring, cyber attacks, and other such threats prevalent on the Internet.
Therefore, it is important to consider only those VPN services that have a positive reputation in the industry, good customer reviews, top product ratings, and powerful features.
We've scoured the Internet to bring you the list of best VPN software that you should consider for your Internet safety and privacy need.
11 Best VPN Software for 2023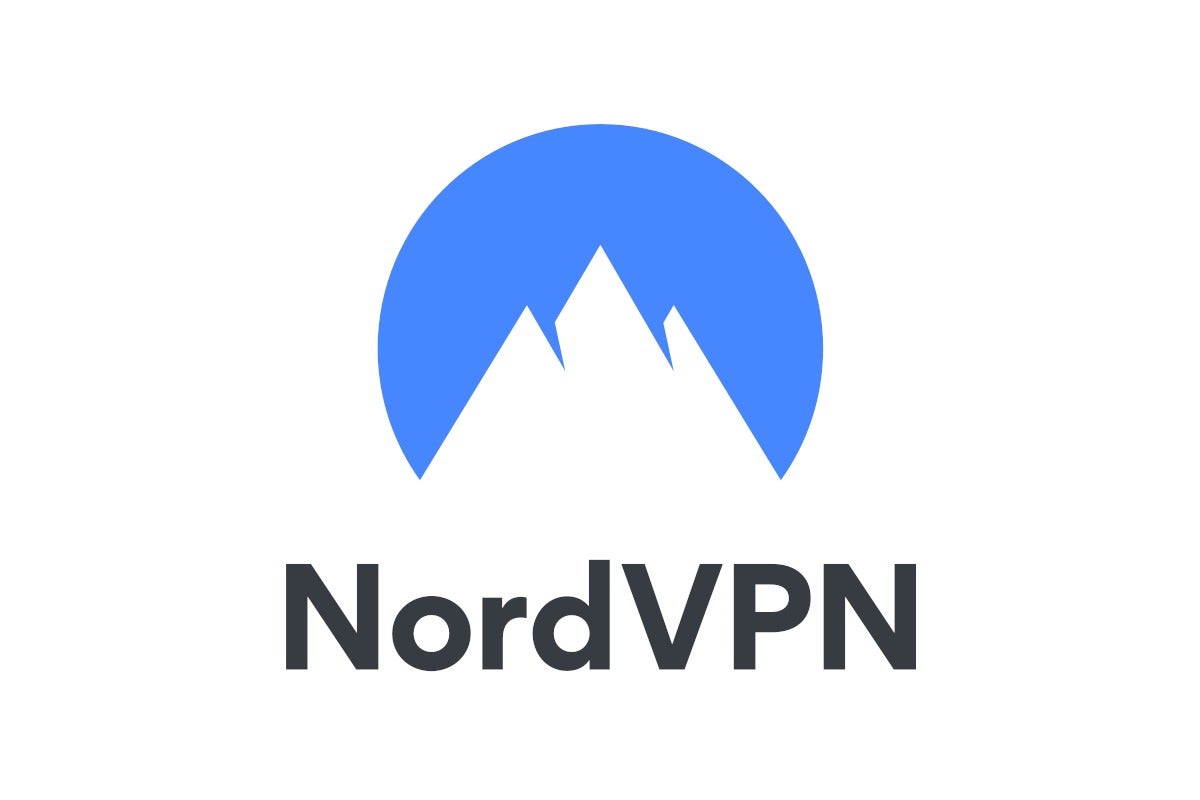 NordVPN offers encrypted tunnel to keep your online traffic secure. It protects all your devices in addition to routers and browsers. You can use this powerful VPN software to secure up to 6 devices at the same time. Here, you can choose from over 5,600 NordVPN servers in 58 countries to stay protected.
ExpressVPN is a premium VPN software service provider that is although expensive, but offers best speeds and performance across all its VPN clients. It offers services with 160 locations in 94 countries. Collectively, it has a moderate IP pool of 30,000+ IP addresses. The VPN service is known in the industry for its highly reliable features, quality services, and top performance. Even though it is one of the expensive VPNs in the market, it still has a fairly large number of users. It offers 30-day money-back guarantee.
Supported Devices: Windows, Mac, iOS, Android, Linux
Surfshark is an emerging player in the VPN industry with some solid offerings. For starters, it additionally offers malware tracker and ad blocker. You can use it on an unlimited number of devices. You can connect through multiple countries. You can camouflage your connection, and do much more. It offers services with 1040+ servers in 61+ countries. If you are looking for best VPN for Mac or Windows, then Surfshark should be your choice.
Supported Devices: Windows, Mac, iOS, Android, Linux
There's no doubt that PureVPN leads the VPN industry. After all, the VPN service has been operating in the industry for over a decade and currently serves a user base of more than 3 million users from all over the world. The VPN service boasts not only one of the largest volumes of IPs but also a vast pool of VPN servers. Currently, it has 2,000+ VPN servers online as well as 300,000+ IP addresses from 180+ locations.
Needless to say, it has a pretty neat set of dynamic features and functionalities that make for a truly distinct service. For instance, the VPN service offers a dedicated Wi-Fi security feature, IKS, Split Tunneling, Dedicated IP (add-on), Automatic Protocol selection, DDoS protection (add-on), Port Forwarding (add-on) and more. It is one of the best VPN for Windows and Mac that also works seamlessly on other devices including routers and browsers.
Want more? The service also offers a 31-day money-back guarantee.
Supported Devices: Windows, Mac, iOS, Android, Linux
Hotspot Shield is also a fairly seasoned player in the VPN market. This best VPN software provider offers a large network of 3,200+ VPN servers in 70+ countries to keep your online activities secure.  Hotspot Shield's proprietary Hydra protocol delivers some of the best download speeds, even from the most distant locations. It offers best-in-class security and encryption features to keep your network secure. Its unique VPN technology optimizes multiple server connections that are stronger and faster over long distances.
Supported Devices: Windows, Mac, iOS, Android
With its highly-compatible clients and feature-rich application, Cyberghost has claimed the hearts of over 10 million users across the globe. Though you might not like the user interface of the clients, but little drawbacks like these aren't enough to outshine the powerful features the VPN offers. For starters, it offers efficient performance and highest speeds.
When you put together high speed and torrenting capability, you get a VPN that can solve all your accessibility problems. This advanced VPN software offers a 30-day money-back guarantee, which is more than enough to test a VPN and see if it meets your needs. It offers services based on 7,000+ servers in 90+ countries.
Supported Devices: Windows, Mac, iOS, Android, Linux
If you check out TunnelBear's website, you would love how they have incorporated their mascot in every aspect of their service offering. Anyways, this best VPN software boats 1,000+ VPN servers located in 20+ countries. It offers a wide range of clients for different devices such as Windows, Mac, iOS, Android, etc.
The user interface, navigation and the entire user experience of the application are pretty intuitive. The service does offer a pretty robust privacy policy, but one cannot ignore the fact that they operate from Canada, which is a part of the Five Eyes countries.
Supported Devices: Windows, Mac, iOS, Android
Also Read: Run Dual or Multiple WhatsApp Account on an iPhone
If security is your main concern, then VyprVPN would be the ideal VPN choice for you. This powerful VPN software works on 200,000+ IP addresses, coming from 700+ VPN servers located at 70+ locations. Depending on the plan, you can use the client on up to 5 devices simultaneously. Once you enable its Kill Switch you can automatically block all Internet and network traffic when VyprVPN disconnects or is disabled. Its Kill Switch offers you the strongest protection possible.It offers 30-day money-back guarantee.
Supported Devices: Windows, Mac, iOS, Android
One of the most notable features of Windscribe is that it offers unlimited simultaneous logins. This is the next best VPN software that is perhaps the only provider in the industry offering unlimited multi logins. Other candidates in the list that you will see have no more than 6 to 7 multi-login offerings. Apart from the multi-logins, its other features include 300+ VPN servers, 63 countries, server support, solid privacy policy, strong security features that includes AES-256 cipher with SHA512 auth and a 4096-bit RSA key, and an amazing free plan. So, if you want to check out the service, you can always try its free plan.
Supported Devices: Mac, Windows, iPhone, Linux
If you check out reviews on IPVanish on different platforms or communities, you will notice that users love this VPN service provider for its outstanding P2P or torrenting capability. Since the VPN service has dedicated servers for torrenting, you can expect high downloading speeds round-the-clock. The VPN service offers 1,300+ VPN servers stationed at 60+ locations, mostly covering the most demanded countries. Since it lacks a freemium plan, you might want to subscribe to its monthly plan to test the service. It offers 7-day money-back guarantee.
Supported Devices: Windows, Mac, iOS, Android, Linux
Also Read: Best PC Cleaner Software
Private Internet Access, aka PIA, is one of the oldest players in the market, like Hotspot Shield. It has network coverage of 30 countries, boasting 3,300+ VPN servers. Apart from the usual features, it also provides users with added functionalities like SOCKS5 proxy support, ads and malware blocker, multiple VPN gateways, and more. It offers 30-day money-back guarantee.
Supported Devices: Windows, Mac, iOS, Android, Linux
Conclusion
You now know all the top virtual private network (VPN) providers that are considered not only reliable but also best in different aspects. Do try one of these 11 best VPN software for 2023 and share your experience in the comments below.
Cover Image: PCMag
Recent Post
Introduction: Are you ready to step into the future with Apple's most groundbreaking creation to date—the Apple Vision Pro? Unveiled on June 6, 2023, at the WWDC 2023 conference, this mixed reality headset marks a pivotal moment as Apple steps into the world of spatial computing. Brace yourself for an unparalleled immersive journey as we […]
Introduction: Is PDF not opening in Chrome? We've got you covered. PDF (Portable Document Format) files have become an essential part of our lives, allowing us to easily share and access documents across different platforms. However, encountering issues with PDF files not opening in the Chrome browser can be incredibly frustrating, hindering our productivity and […]
Introduction: Our heavy reliance on electronics has become increasingly profound. From smartphones and laptops to home entertainment systems and valuable appliances, these devices play an indispensable role in our daily lives. However, the vulnerability of these electronics to unexpected power outages can lead to costly damages and data loss. Whether you live in an area […]
Introduction: Screen sharing has become crucial for seamless interaction in today's interconnected world. With remote work, project collaborations, and staying connected being our everyday essentials, screen-sharing apps have evolved to meet our on-the-go needs, aligning perfectly with our constant companions. Well, you guessed it right, our smartphones and tablets. In this blog post, we have […]
Introduction: Are you ready to supercharge your Mac's capabilities by connecting an external hard drive? Well, before you can embark on this storage adventure, there's an important task at hand: formatting your external hard drive to work seamlessly with your Mac. Don't worry, we've got you covered! In this comprehensive blog post, we'll walk you […]
Introduction: In the realm of remote server management and secure network communication, PuTTY has earned a reputation as a reliable and versatile tool. Originally designed for Windows, PuTTY has expanded its reach to include other operating systems, including macOS, to cater to the needs of a wider user base. Hence, if you're a Mac user […]
Introduction: Whether as an individual or a professional, we are all strictly reliant on technology in some or the other way. And amidst this, encountering frustrating issues like a black screen at boot hits us like a roadblock. The black screen boot issue can affect both laptops and desktop computers running various versions of Windows. […]
Introduction: Among many common Windows errors, the "network discovery is turned off" error is an annoying obstacle that disrupts your workflow. Whether you're trying to share files, stream media, or access shared printers, encountering this error can be perplexing and disruptive. The good news is that understanding the causes and solutions for this error can […]
Introduction: Gone are the days of sifting through endless search results. With Bing, powered with ChatGPT, you can now ask questions in plain language and receive instant, personalized answers tailored to your needs. It's like having a conversation with a knowledgeable search assistant right at your fingertips. So, agree or not, you are definitely in […]
Introduction: In today's fast-paced digital world, maximizing productivity is the key. Period. And being able to juggle multiple tasks seamlessly is a skill worth mastering. If you're a Mac user looking to boost your multitasking abilities, you're in luck. Apple's macOS offers a powerful feature known as Split Screen, which allows you to effortlessly divide […]