6 Best Tablets Below $300
We're in 2020, and most things are moving online. As such, portable devices are increasingly gaining demand. And as you would expect, this has also led to their prices going up.
Despite that, you can still get good gadgets at a reasonable price. And with that, we mean below $300. Yes, you don't have to break your bank to purchase a tablet. The best thing is that these "cheap" tablets are as efficient as other high-end devices and will help you in your daily activities.
However, we understand that not all devices are suitable. With many devices being produced every day, sometimes it can be a daunting task to choose the right tablet. With that in mind, and knowing how vital a tablet is in your daily life, we've dedicated this post to provide a list of six best tablets below $300.
Let's get started:
1. Samsung Galaxy Tab A
Have you used a Samsung smartphone before? If yes, what was your experience? Well, Samsung is among the giant leaders in the smartphone world. And if you thought their tablets are no good, then you're mistaken.
If you're looking for an efficient and reliable tablet, then you would like to consider the Samsung Galaxy Tab A. Known for its sleek design, Samsung Galaxy Tab A is durable, making it a better option for users with a tight budget.
It is a 32GB model that comes with Samsung's user-friendly TouchWiz interface. Its outer plastic body does not just make it look good but flimsy as well. It also comes with 1280 by 800-pixel screen display, making it ideal for your favorite shows.
What's more, its battery lasts for more than 14 hours. With it, you're sure to watch videos content, movies, games, without worrying about power.
2. Apple iPad Air 2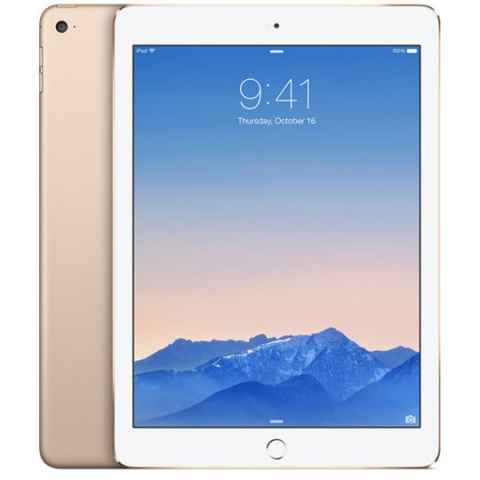 If you're looking for a sleek and smart tablet that has all the general things you'd want in a tablet, then Apple iPad Air 2 tablet is the way to go. It comes with a wide and clear 9.7 retina display, giving 2048 by 1536 resolution images. And since it's slim, you can carry it around comfortably.
It also comes with a good battery life allowing you to use the device optimally. It also features the 2.4 GHz processor that allows for easy access to data stored in it.
3. Amazon Fire HD 10
You'll also want to opt for the Amazon Fire HD 10 if you're seeking an efficient at a lower price. The Amazon Fire HD 10 comes with 32 or 64 GB memory. It features a 10-inch screen with a resolution of 1920 by 1200 pixels. It also comes with a good battery life of about 10 hours, stereo speakers, band Wi-Fi that comes in handy when streaming your favorite shows.
4. Lenovo Yoga Tab 3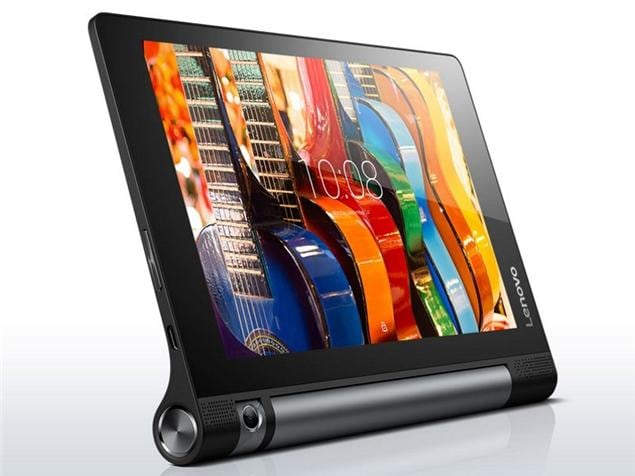 Lenovo Yoga Tab 3 features a 10-inch display with 1280 by 800 pixels resolution. It also comes with an 8-megapixel camera and a 1.3GHz Qualcomm processor and a 2GB RAM.
What's more, it comes with a 16 GB internal memory and a MicroSD card slot for expansion. It's 6,200 mAh battery allows you to use it for many hours. It also features a kickstand that makes it ideal for watching movies. However, the kickstand makes it a little heavier than other tablets of the same size.
If you use a surface tablet but cannot afford the latest Microsoft Surface Go, which launched recently, then the Yoga Tab 3 can be a smart compromise. It's less than half the price of the older generation Microsoft Surface Go and it pairs with a Bluetooth keyboard and has a screen that definitely gets the job done.  However, if you want performance and overall build quality, the Microsoft Surface Go 2 is the clear winner. It doesn't appear on this list because it's not a budget tablet by any stretch of the imagination.
5. Samsung Galaxy Tab A 7
If you want a high-quality portable device at a low price, the Samsung Galaxy Tab 7 is the way to go. This device comes with a 7-inch display and 1280 by 800 resolution pixels, making it ideal for reading. It also features an efficient quad-core processing unit and 1.5 GB RAM. Yes, the RAM is a bit small but is still good considering the price.
With Samsung Galaxy Tab 7, you get storage of 8GB but with a MicroSD extension. It has a good battery life too and a 5-megapixel camera. What's more, it features a 2-megapixel front camera, making it an ideal cheap tablet for those who like taking photos.
6. Lenovo Tab 4
The last on our list is Lenovo Tab 4. It is another affordable tablet ideal for game and movie lovers due to its widescreen (10.1 inches). It features a sleek design and is durable. These features, together with its artistic design and the robust RAM and CPU combinations, make it an ideal tablet at this budget.
So, this was a quick review of 6 best tablets below $300 available on the market. Try any of these options and don't forget to share your experience in the comments below.
Recent Post
PC randomly turns off? Resolve random PC shutdowns sans overheating. Learn quick fixes—update drivers, check hardware, scan for malware, and more in this comprehensive troubleshooting guide.
Fix the frustrating Exit Code 1 crash when trying to open Minecraft. This article provides 8 step-by-step solutions to resolve the error. Learn exactly what causes the Exit Code 1 Minecraft crash and how to get Minecraft running smoothly again.
This in-depth review explores Xnxubd 2021 Frame Rate X 2 – the AI-powered video playback enhancement software that delivers 2X smoother streaming and gaming.
GeForce Experience error code 0x0003 is a common issue that prevents the Share overlay from working properly. This article provides 9 fixes to resolve error code 0x0003.
Explore a comprehensive comparison between CCleaner VS Advanced SystemCare, two leading system optimization tools. Discover their features, functionalities, and performance to make an informed choice.
Discover the top 10 CCleaner alternatives for Mac in 2023. Explore a range of efficient, user-friendly programs like CCleaner for Mac tailored for a seamless macOS experience.
Discover the top 15 free live wallpaper apps for Windows 10 & 11 PC! Elevate your desktop experience with these dynamic and stunning wallpapers. Find the perfect app to personalize your desktop.
How to fix Unknown USB Device error which is also famous as Device Descriptor Request Failed error on Windows 11 and Windows 10 PC.
When you secure college admission to pursue a degree or diploma of your choice, what often comes to your mind? Except for those who got a chance to study in a specific university due to talent, especially sports, a significant proportion of students will want to land a well-paying job, whereas a few might opt […]
Got an I/O device error? find 9 ways to fix the request could not be performed because of an I/O device error.