6 Best Tablets Below $300
We're in 2020, and most things are moving online. As such, portable devices are increasingly gaining demand. And as you would expect, this has also led to their prices going up.
Despite that, you can still get good gadgets at a reasonable price. And with that, we mean below $300. Yes, you don't have to break your bank to purchase a tablet. The best thing is that these "cheap" tablets are as efficient as other high-end devices and will help you in your daily activities.
However, we understand that not all devices are suitable. With many devices being produced every day, sometimes it can be a daunting task to choose the right tablet. With that in mind, and knowing how vital a tablet is in your daily life, we've dedicated this post to provide a list of six best tablets below $300.
Let's get started:
1. Samsung Galaxy Tab A
Have you used a Samsung smartphone before? If yes, what was your experience? Well, Samsung is among the giant leaders in the smartphone world. And if you thought their tablets are no good, then you're mistaken.
If you're looking for an efficient and reliable tablet, then you would like to consider the Samsung Galaxy Tab A. Known for its sleek design, Samsung Galaxy Tab A is durable, making it a better option for users with a tight budget.
It is a 32GB model that comes with Samsung's user-friendly TouchWiz interface. Its outer plastic body does not just make it look good but flimsy as well. It also comes with 1280 by 800-pixel screen display, making it ideal for your favorite shows.
What's more, its battery lasts for more than 14 hours. With it, you're sure to watch videos content, movies, games, without worrying about power.
2. Apple iPad Air 2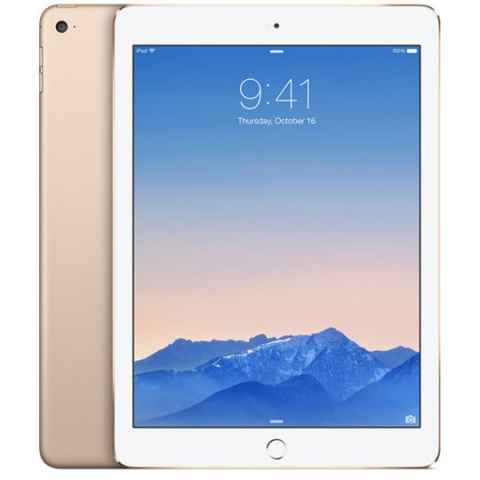 If you're looking for a sleek and smart tablet that has all the general things you'd want in a tablet, then Apple iPad Air 2 tablet is the way to go. It comes with a wide and clear 9.7 retina display, giving 2048 by 1536 resolution images. And since it's slim, you can carry it around comfortably.
It also comes with a good battery life allowing you to use the device optimally. It also features the 2.4 GHz processor that allows for easy access to data stored in it.
3. Amazon Fire HD 10
You'll also want to opt for the Amazon Fire HD 10 if you're seeking an efficient at a lower price. The Amazon Fire HD 10 comes with 32 or 64 GB memory. It features a 10-inch screen with a resolution of 1920 by 1200 pixels. It also comes with a good battery life of about 10 hours, stereo speakers, band Wi-Fi that comes in handy when streaming your favorite shows.
4. Lenovo Yoga Tab 3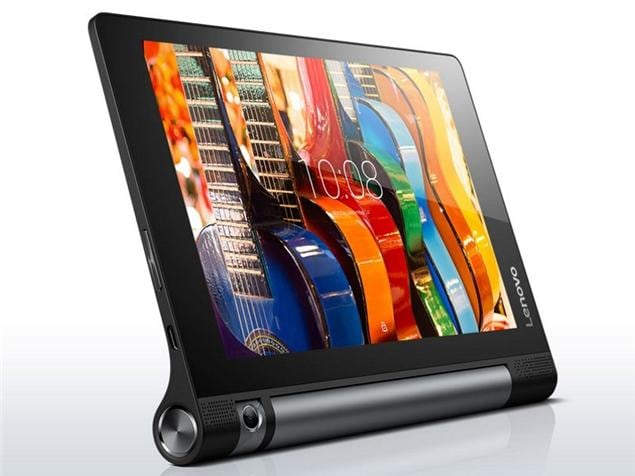 Lenovo Yoga Tab 3 features a 10-inch display with 1280 by 800 pixels resolution. It also comes with an 8-megapixel camera and a 1.3GHz Qualcomm processor and a 2GB RAM.
What's more, it comes with a 16 GB internal memory and a MicroSD card slot for expansion. It's 6,200 mAh battery allows you to use it for many hours. It also features a kickstand that makes it ideal for watching movies. However, the kickstand makes it a little heavier than other tablets of the same size.
If you use a surface tablet but cannot afford the latest Microsoft Surface Go, which launched recently, then the Yoga Tab 3 can be a smart compromise. It's less than half the price of the older generation Microsoft Surface Go and it pairs with a Bluetooth keyboard and has a screen that definitely gets the job done. However, if you want performance and overall build quality, the Microsoft Surface Go 2 is the clear winner. It doesn't appear on this list because it's not a budget tablet by any stretch of the imagination.
5. Samsung Galaxy Tab A 7
If you want a high-quality portable device at a low price, the Samsung Galaxy Tab 7 is the way to go. This device comes with a 7-inch display and 1280 by 800 resolution pixels, making it ideal for reading. It also features an efficient quad-core processing unit and 1.5 GB RAM. Yes, the RAM is a bit small but is still good considering the price.
With Samsung Galaxy Tab 7, you get storage of 8GB but with a MicroSD extension. It has a good battery life too and a 5-megapixel camera. What's more, it features a 2-megapixel front camera, making it an ideal cheap tablet for those who like taking photos.
6. Lenovo Tab 4
The last on our list is Lenovo Tab 4. It is another affordable tablet ideal for game and movie lovers due to its widescreen (10.1 inches). It features a sleek design and is durable. These features, together with its artistic design and the robust RAM and CPU combinations, make it an ideal tablet at this budget.
So, this was a quick review of 6 best tablets below $300 available on the market. Try any of these options and don't forget to share your experience in the comments below.
Recent Post
Introduction: Among many common Windows errors, the "network discovery is turned off" error is an annoying obstacle that disrupts your workflow. Whether you're trying to share files, stream media, or access shared printers, encountering this error can be perplexing and disruptive. The good news is that understanding the causes and solutions for this error can […]
Introduction: Gone are the days of sifting through endless search results. With Bing, powered with ChatGPT, you can now ask questions in plain language and receive instant, personalized answers tailored to your needs. It's like having a conversation with a knowledgeable search assistant right at your fingertips. So, agree or not, you are definitely in […]
Introduction: In today's fast-paced digital world, maximizing productivity is the key. Period. And being able to juggle multiple tasks seamlessly is a skill worth mastering. If you're a Mac user looking to boost your multitasking abilities, you're in luck. Apple's macOS offers a powerful feature known as Split Screen, which allows you to effortlessly divide […]
Introduction: In the world of productivity, every single second counts. The last thing anyone wants is to be hindered by unnecessary obstacles while using their computer. One such obstacle is the lock screen that appears every time you wake up your Windows device. Though it may appear as a minor inconvenience, those valuable seconds spent […]
Introduction Mobile phones are the necessary daily gadget that functions the maximum amount of work for the user and help to communicate with people. It will be a disaster if you lose your iPhone anywhere on the street or office and have no idea how to recover it. Mostly you will panic and return to […]
Introduction You may create Google custom maps that do not appear on anyone's page by going to maps.google.com and using one of the many available choices. You do not need specialized software to make a unique map for you or someone else. All you require is Google Maps, which enables you to create a personalized […]
Introduction You can consider some DIY actions if your Apple device is not functioning as it once did or if your screen or another piece of the system is physically damaged. You may repair your iPhone yourself using these suggestions. You can fix an iPhone on your own using one of two methods. Purchasing new […]
Introduction Are you looking for the best laptop to play high-specification games? Technology Industries have been producing revolutionary products in gaming PCs and Laptops. People invest a tremendous amount in building a gaming pc, so it requires multiple accessories to play the game. In contrast, gaming laptops are changing the aspect of the gaming experience. […]
Introduction Keyloggers are a famous tool hackers use to obtain passwords and other sensitive data. All they need is access to the device to detect keylogger in Windows PC. Once set up, the keylogger will operate silently in the background and capture the keystrokes you make on a physical or virtual keyboard. There are various […]
Introduction You may use the ChatGPT text maker to generate any script by putting the required word into the search box and browsing the likely answers. The machine heavily utilizes online data to discern the intricacies of the basic human-written text. We are now determining its ideal use cases for ChatGPT, a well-liked chatbot with […]